8" Screw Out - Ivory
43391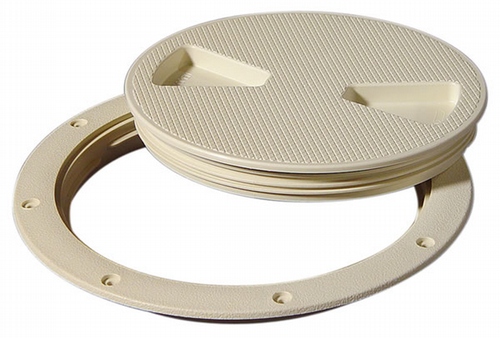 [tab name="Description"]

Weather-tight deck plates feature a secure screw-out center, with o-ring seal and grooved flange bottom for bedding compound retention. Perfect for use where hose or electrical connections require frequent access.
[tab name="Dimensions"]

Brand: TEMPRESS

Warranty: 1 Year

UPC: 079035433916

Compatible Gasket: 70069

Product Size:
Outer Dimensions: 10 1/16"
Cut Out Dimensions: 8 5/8"